It's that time when you open any of your social media platforms, and there are high chances that at least one of your acquaintances is getting married. Celebrities are there to join the list too. After all, people are finally able to have their dreamy wedding after the long hiatus caused by the pandemic. If you are one of those getting married soon, this could be the time of lots of planning and preparation. However, planning and managing finances could be a stressful aspect. You might want to have a lavish wedding as you have dreamt of but savings do not always support your dreams. Fortunately, you have loans. You can finance your big day and manage it with ease with a marriage loan. Curious? Read on.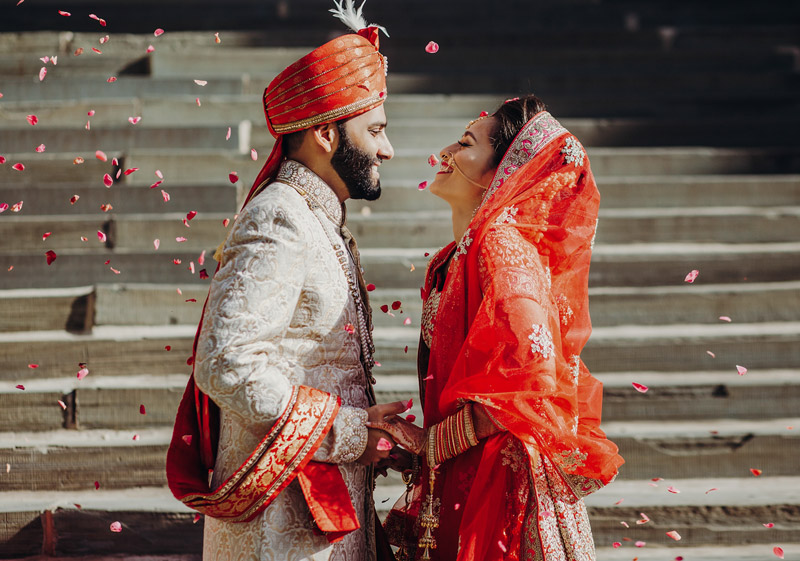 What is a marriage loan?
A marriage loan or personal loan for marriage is an unsecured loan that you can avail from a bank or financial institution at the prevailing interest rates. Personal loans are usually available for a tenure of one to five years. You can choose a term as per your financial capability and repay the loan amount as per your comfort. Moreover, there are no restrictions on the usage of funds. You can use the funds as per your use and need.
How to manage your marriage loan?
Though you can always visit a lender to avail of the loan, it will save precious time if you apply for the loan online. Lenders usually have quick processing and approval time. Therefore, while you are planning to arrange your caterer or photographer, you can get the loan amount in your account. As it is unsecured, you need not furnish any collateral. This makes the process faster and easier. You can get the loan amount in no time.
Choose your lender carefully.
There are many options in the market for loans. However, while you are busy with wedding prep, you must opt for a lender that has simple application steps and easy eligibility. Lenders closely scrutinize your credit score for your eligibility. Research your lenders well and compare them to get the best one. It would be best to choose a lender with easy eligibility criteria that you can meet comfortably. Also, ensure that the lender can offer a high-value loan to meet your wedding expenses. It would be best to use a personal loan EMI calculator to check your affordability and get the best loan for you.
Opt for pre-approved loans
If you have a good credit history, try pre-approved loans. A lender offers pre-approved loans where you can get the loan approved in just a few clicks. It reduces your paperwork and formalities, and you get the loan much earlier.
Nothing should stop you from having the best wedding and enjoying your day. However, wedding prep should not drain you financially. A marriage loan could be the best alternative. With a marriage loan, you can manage all your finances efficiently. Apply now!